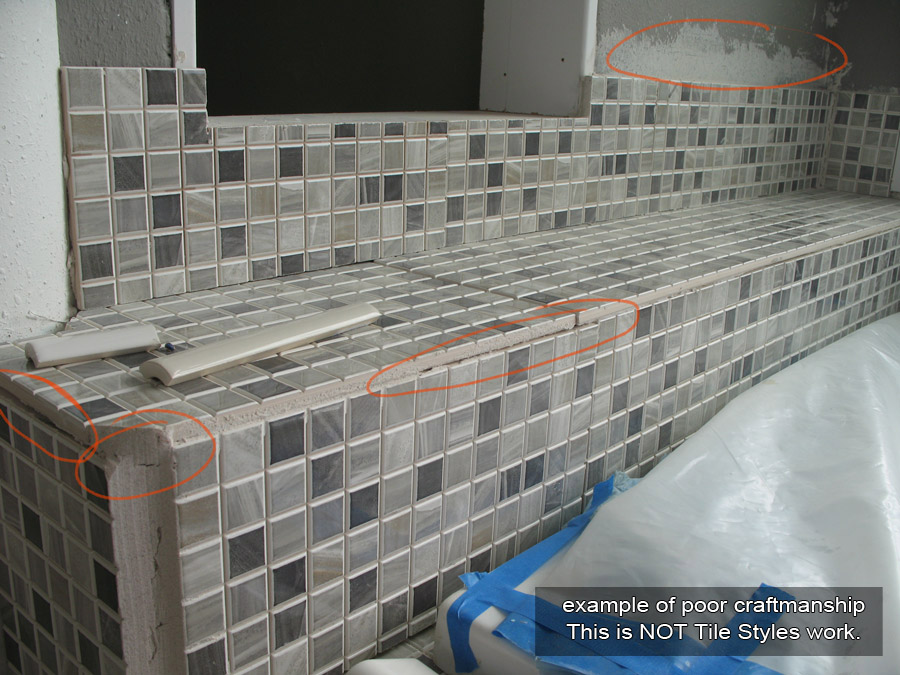 A homeowner shows us how some "tile guys" install tile and the "good deal" they offer.
We arrived and discussed with her how we can help her repair the damage.
Circled in orange are the obvious problem areas but in case you miss it here is the list of problems:

The original installer failed to

* maintain straight grout lines.

* cut the tiles correctly

* plan for trim edging

* manage corner walls alignment

* work within tile area and protect outer non-work areas

* use correct materials for the job

* and overall, exhibit quality craftmanship.